More about your Godwit Days Account
Important links: Go to Events Listing page | Check out – pay for your events and registration on our secure page.
NOTE: The Registration Fee is only applicable for the April Festival
The images and numbers below are links to the respective pages or email address.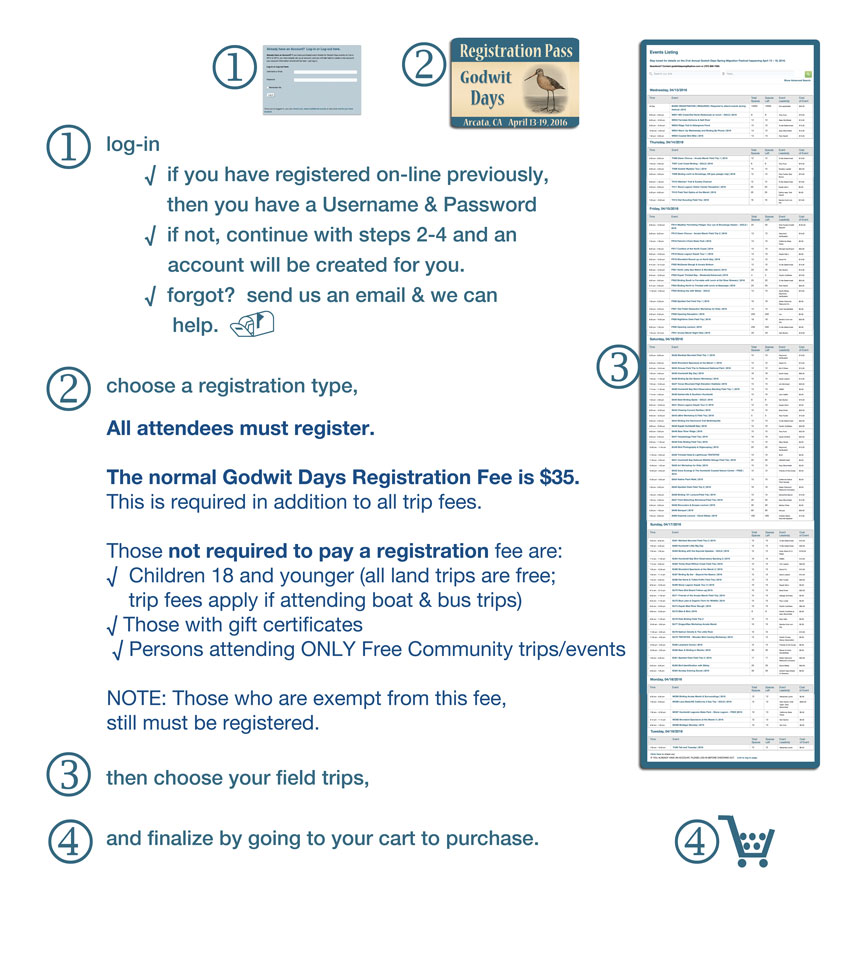 We hope to see you at many of our events!